The CEAM operates an experimental station located in a orange field in Moncada(Valencia, Spain), inside the IVIA, Valencian Institute of Agricultural Research. The monitoring activities focused on improving estimates of the carbon and water exchanges between this type of ecosystem and the atmosphere, as well as to study the response of these biogeochemical cycles to climate variability.
This study site (Moncada, Valencia) is located at, 39º35'N, 0º24'W , at about 60 m above sea level, and local topography is overall flat. The climate is Mediterranean with hot and dry summer (Köppen classification: Csa). The mean annual temperature is about 18 °C and mean annual precipitation about 475 mm. The station is located in the center of a 2 ha Citrus orchard managed by IVIA (Valencian Institute of Agricultural Research). It was planted in 2017 with a tree density of about 1200 trees per hectare. The orchard is irrigated by drip irrigation and fertilizer application is made by fertigation. The soil is maintained without vegetation cover mostly by mechanical weed control techniques.
Real-time monitoring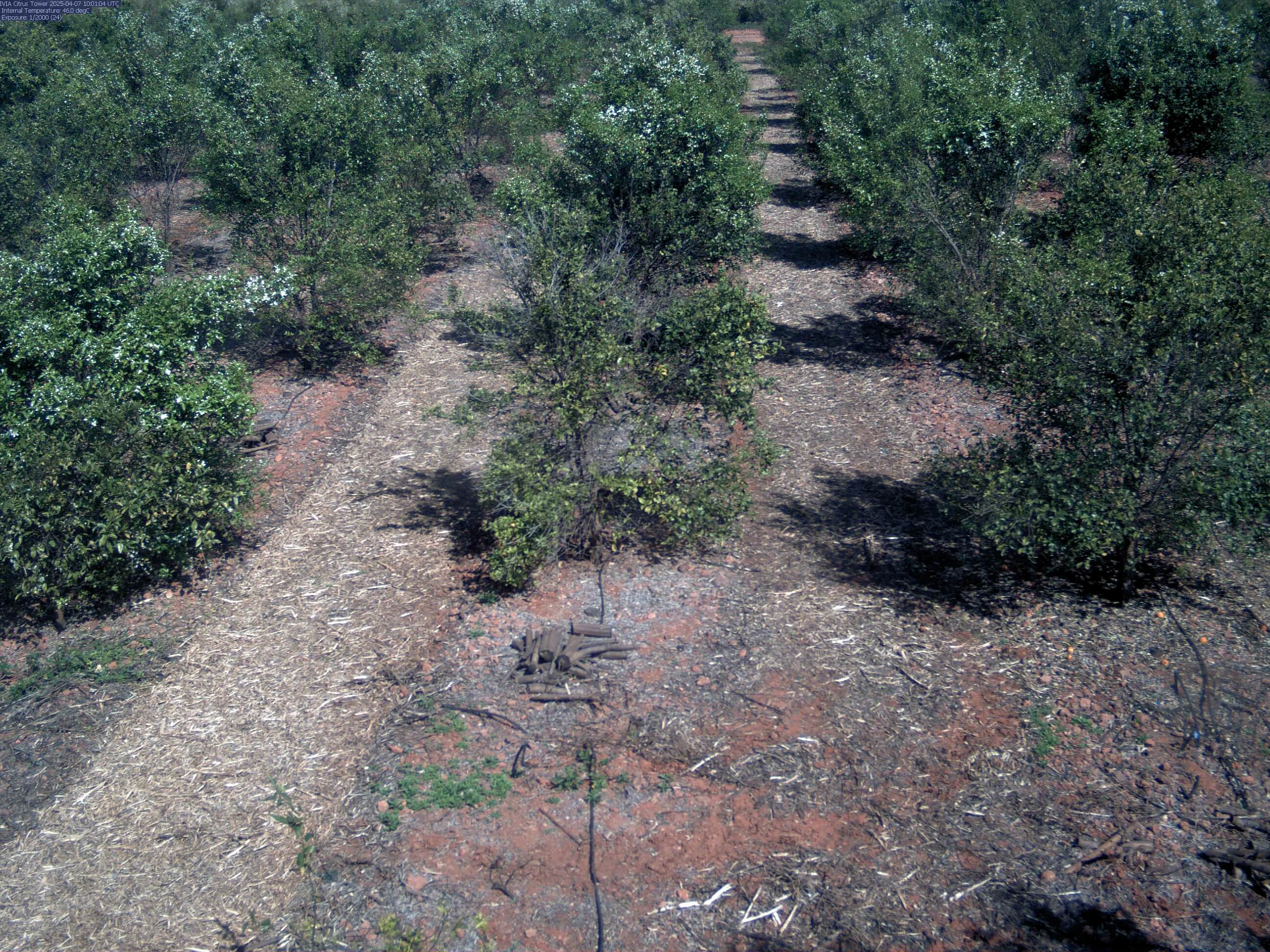 To know more about monitored variables, click here.