Since 2004, the CEAM operates an experimental station located in a paddy rice field in the natural park La Albufera (Valencia, Spain). The monitoring activities focused on improving estimates of the carbon and water exchanges between this type of ecosystem and the atmosphere, as well as to study the response of these biogeochemical cycles to climate variability.
Site Description
The station is located within the limits of the natural park La Albufera of Valencia and is included in a large area of ​​rice cultivation in the municipality of Sueca (Valencia, 39°16'31.9" N, 0°18'54.8" W). The climate of this zone is a subarid Mediterranean with dry and hot summers and can be considered semi-arid mesothermic with little or no water excess in winter. The average annual temperature is 17.9 ºC and the annual rainfall is 550 mm. This station is located in a crop and therefore its management is determined by the agricultural practices required by the cultivation of rice (Oryza sativa L.) that have experienced few changes in the last 200 years. The fields are located in the area of ​​influence of the lake of La Albufera and are drained from March to April, they flood again in May for planting, and in August they are again drained for harvest in September. These drainage and flood cycles are carried out thanks to an extensive system of ditches and pumping stations. Traditionally, the remains of straw produced after the harvest were burned, and later the fields flooded again at the end of October, remaining flooded during the whole winter period. Currently, with the application of European directives straw residues remain intact in the field.
Real-time monitoring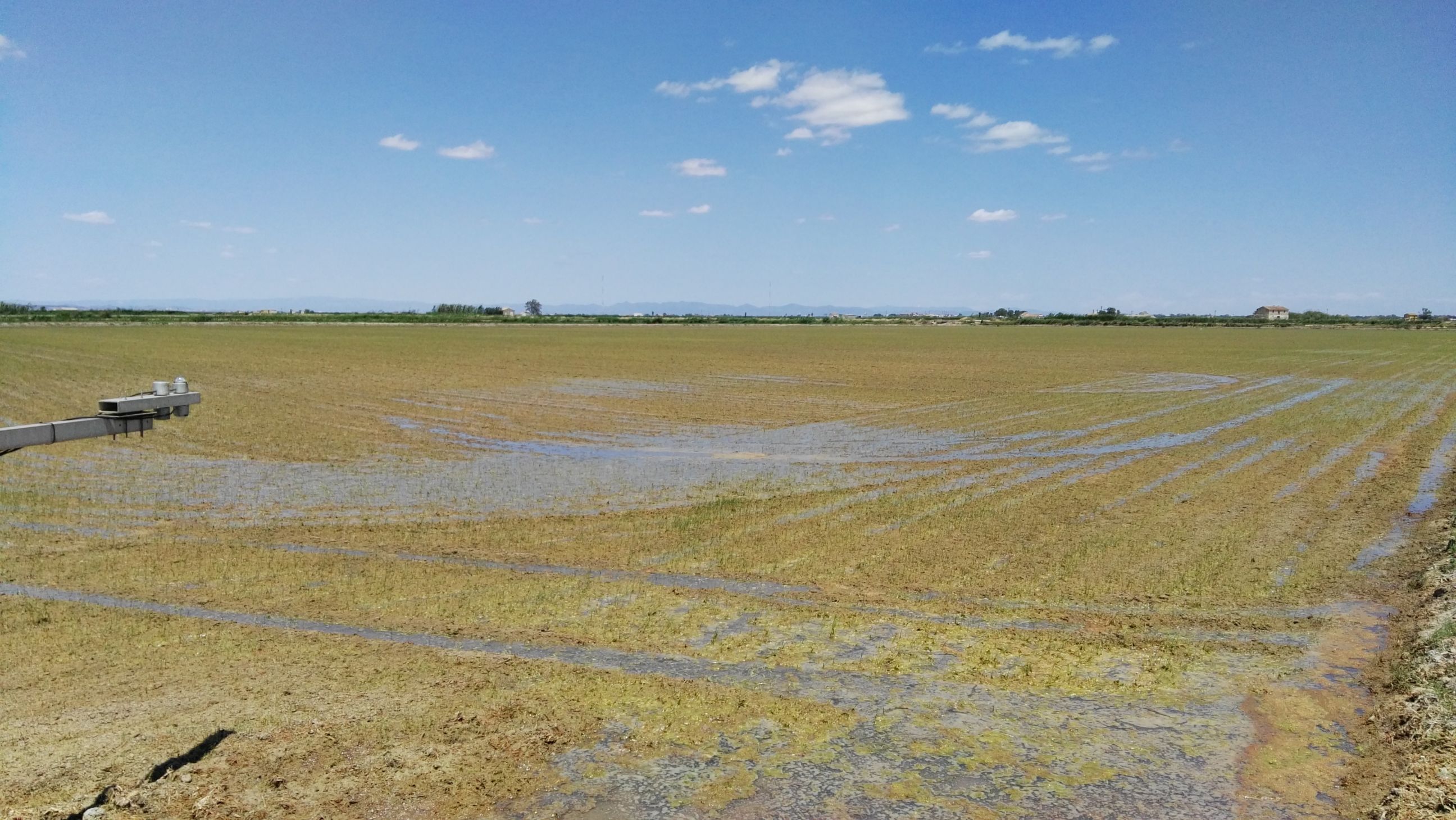 To know more about monitored variables, click here.